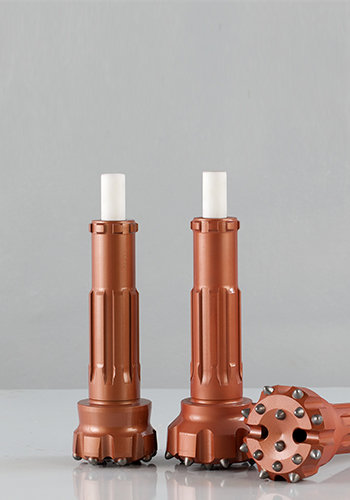 The bit ranges varies from 3 to 18 inches diameter, with different face styles like Concave, Convex and flat. The button shapes and grades include Spherical, Ballistic and Parabolic. Bits are conditioned by a special manufacturing procedure which establishes a protective cushion on the bits, thus reducing chances of cracking which often occur in hi-impact drilling products.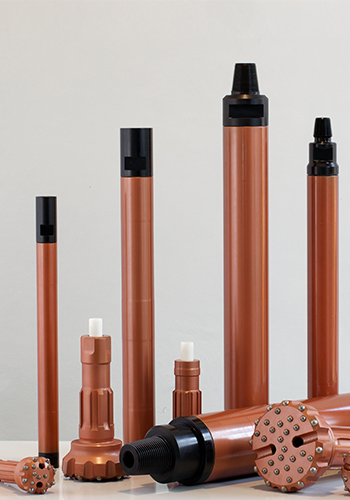 The Down the Hole hammers range varies from 2.5 to 12 inches diameter. The Down the Hole over burden drilling systems ranges from 4 3/4-12 inches diameter. DTH Products are field tested to stringent quality requirements to provide consistent performance results in the field. We use a combination of premium steel, quality carbide and state of the art design and manufacturing to yield superior drilling products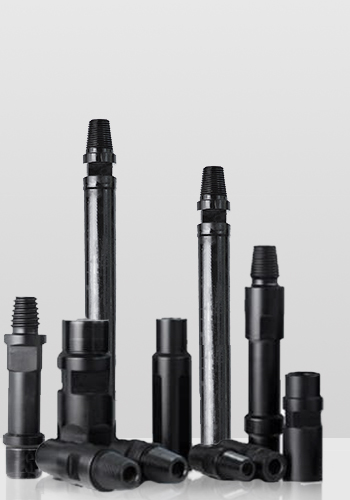 Frictional welded and induction hardened Drill pipes, Adapters and Odex. All thread types of male and female [API 23/8, 27/8, 31/2 and order specific] with excellent wear resistance and longer life. Products are heat treated applying most advanced heat treatment technology that extends the product life for maximum wear and performance in the toughest of drilling conditions.