Building a Global Brand
Strong Quality Focus leads to becoming a Global Brand – The Story of SaiDeepa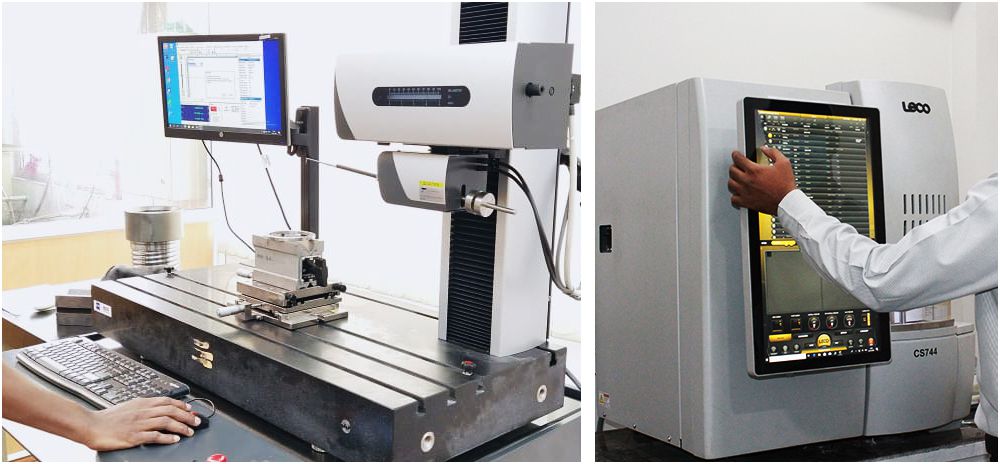 "Quality is never an accident; it is always the result of high intention, sincere effort, intelligent direction and skillful execution; it represents the wise choice of many alternatives." said William A. Foster.
At SaiDeepa, the focus of quality control is to ensure that the product and product manufacturing are not only consistent but also in line with customer requirements. The 4Ps of Quality are
      People

      Process

      Paraphernalia

        Procedure
People
Our experienced & skilled engineers prepare a quality plan. A strong follow-up on the plan is the key role of people. We ensure that there is always a good level of coordination within the team and with the other departments.
Routine work is not the only task. Ability to handle challenges and pressures of timely dispatch of goods needs nurturing. This is the role of the leader at SaiDeepa, Quality is a top-down attitude.
Process
SaiDeepa's success is also a result of strong processes. Quality control is in every stage and not just at the end. The process ensures that the result is always as desired. Statistical tools are used on a regular basis to generate a continual improvement in the processes.
Paraphernalia
People need tools. Two main equipment used for our QC inspection are as follows,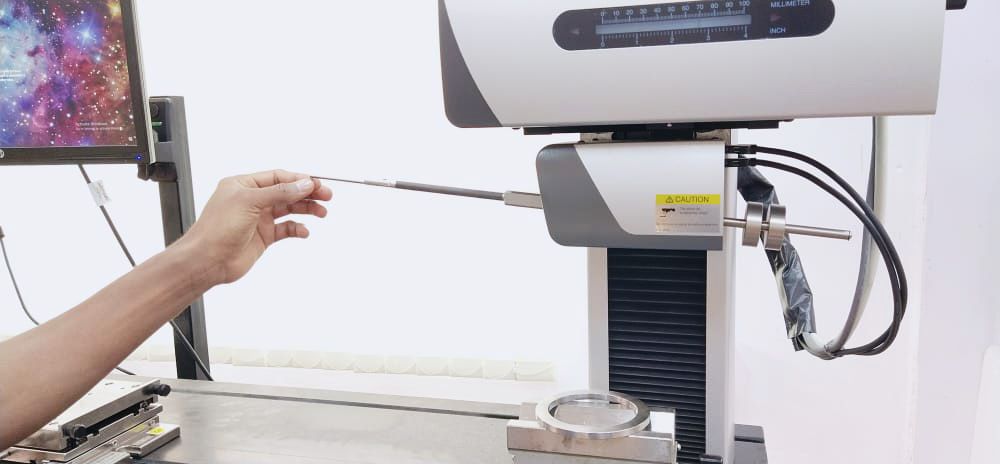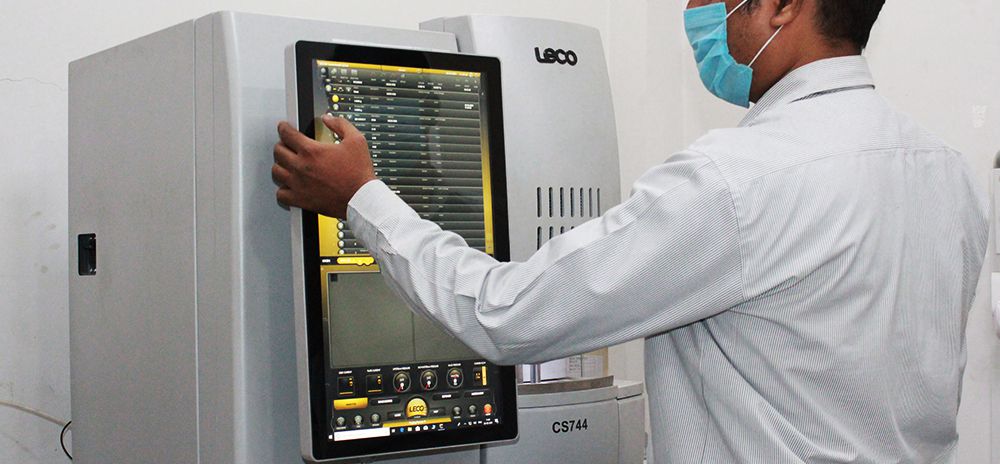 The Contour Tracer Instrument:

 
A global model with the highest accuracy in class

Detectors can be selected according to application

Excellent extensibility

Available with the world-first hybrid detector with dual sensor technology

       Has Advanced ACCTee software


Leco Carbon Analyser:


 



High-frequency furnace integrated oxygen lance floods crucible with high-purity oxygen to promote complete combustion

Optional 10-and 60-sample autoloaders available for hours of worry-free operation.

High-velocity vacuum system keeps dust and debris contained.

Available with the world-first hybrid detector with dual sensor technology

       Improved IR cell design.
Procedure
Quality control process ensures that the quality of products is what it should be and improved by eliminating or reducing the non-conformities at various stages of production.
Depending on the importance of the process, QC will follow below-mentioned inspections at different stages:


1) Inspection of incoming materials
2) First piece inspection before commencement of production
3) In-process inspection
4) Final inspection of finished products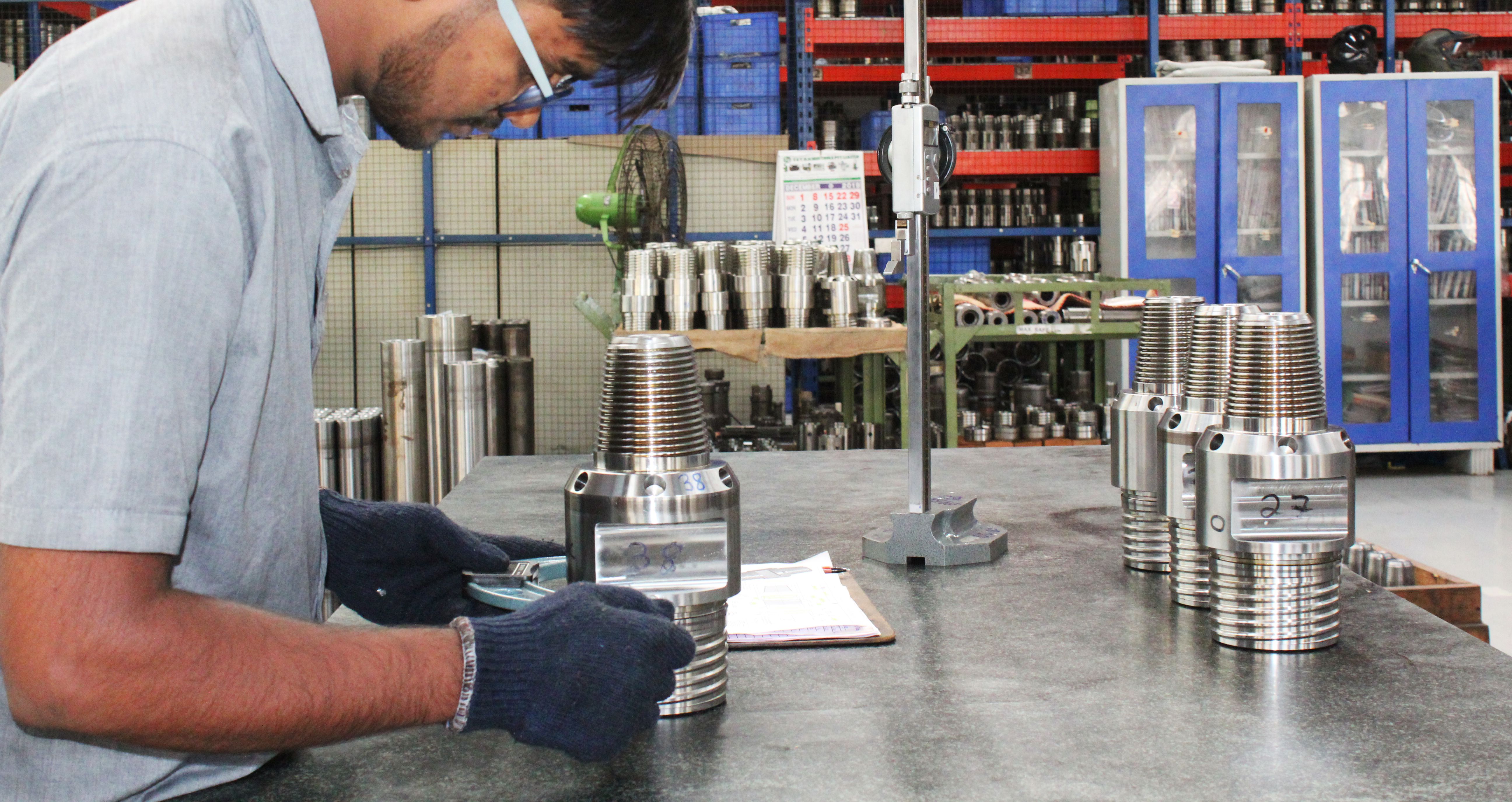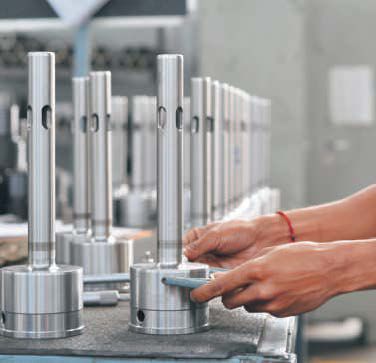 Non-Conformance identification and disposal:
At any stage, QC inspector can raise Non-Conformance on part/batch. The Design & QC team will take decision on such materials in the meeting for further actions. The same will be recorded in the NC report. At SaiDeepa, non-conforming product is always sidelined from the lot. This principle has lead us to become an internationally respected brand, and is our story.